Galloway
House Inn
Historic Savannah, GA
"Suites large enough for utter luxury but intimate enough to feel like home."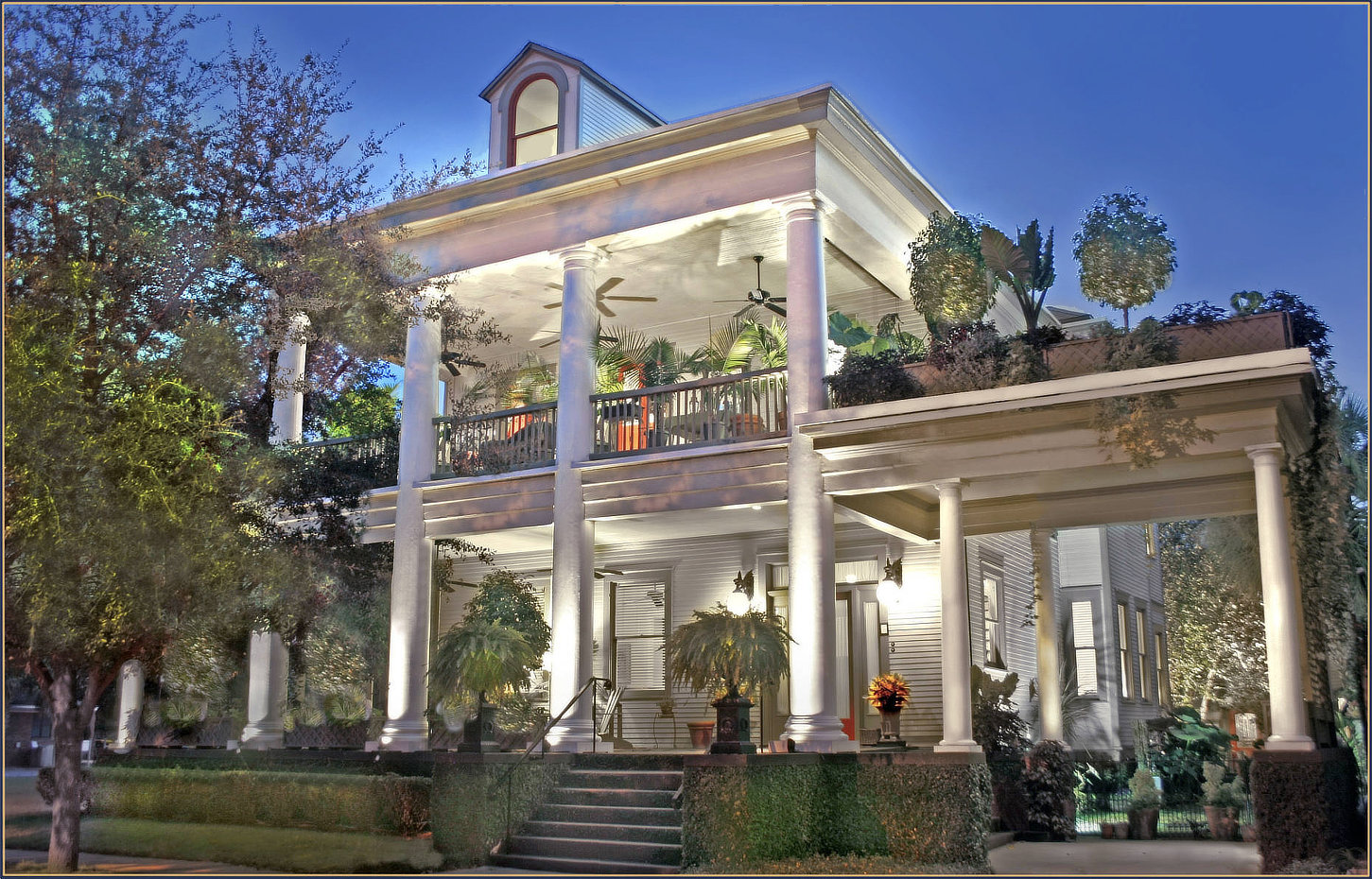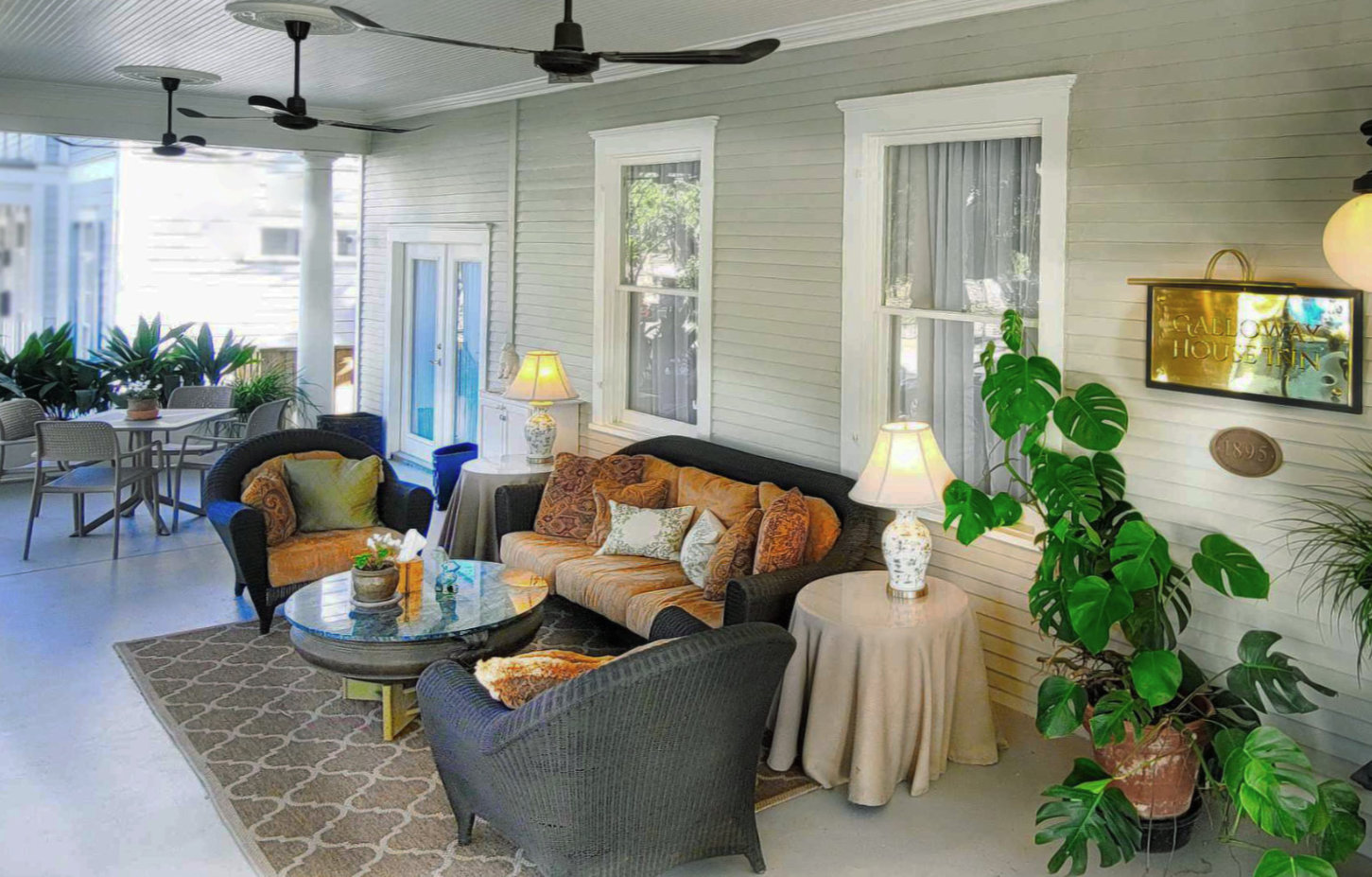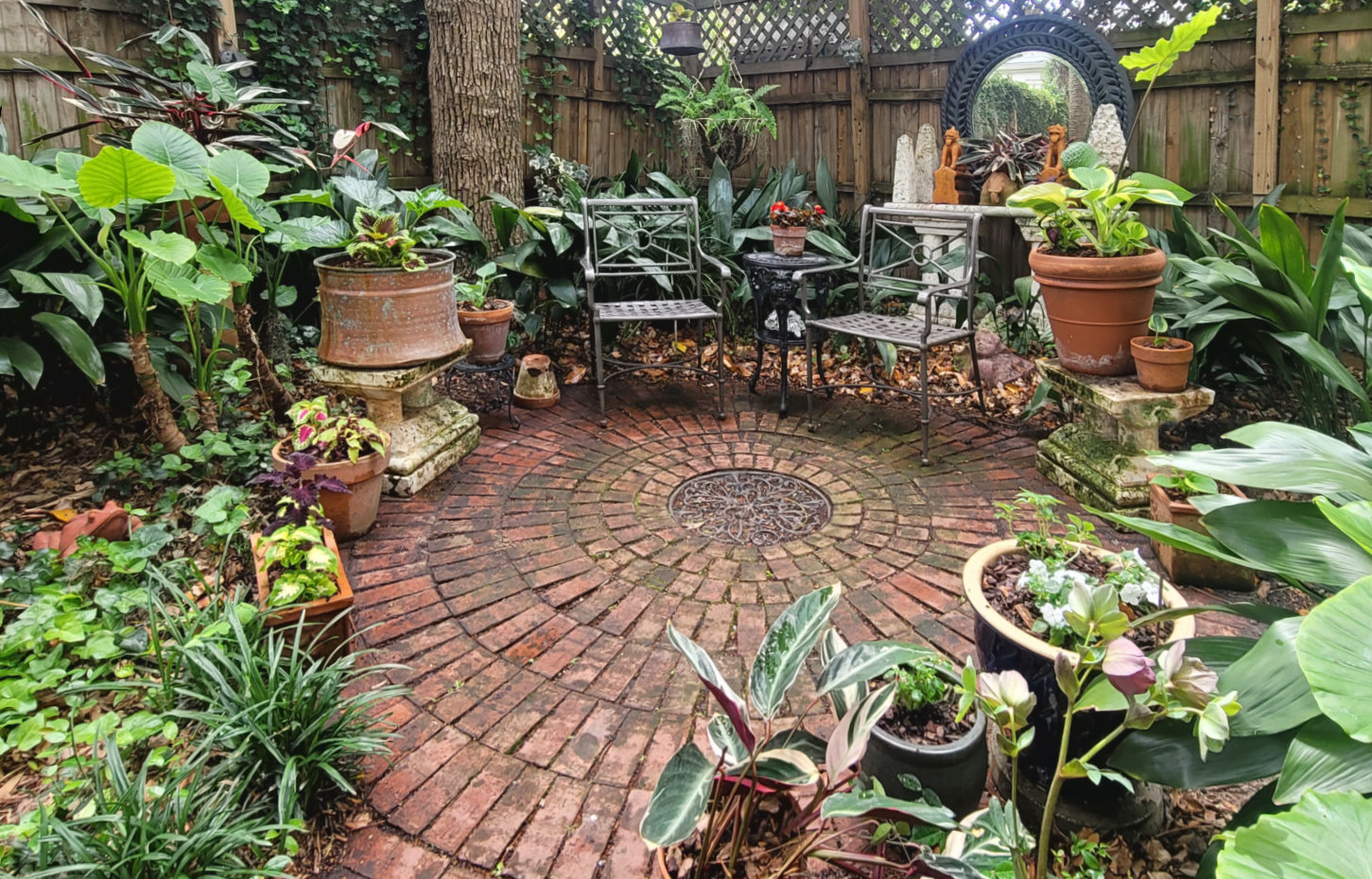 DOT.Slide.11.HomePageSlider




"One of the finest inns of its kind in the South."

"Beautifully restored, everything I could need!"
"The South's Best Neighborhood:
Thomas Square, Historic Savannah"  

Centrally Located at Thomas Sq.
4 Private Entrance Suites
1 or 2 Bedrooms
Free Parking and Wi-Fi

No Cleaning or Booking Fees
Pets and Children Not Allowed
On-Site Owners
2 Night Minimum Stay

#1 Remington Suite – 1 or 2 Bedrooms, Living Room, Private Dining Room, Library, Full Kitchen, and 1 or 2 Baths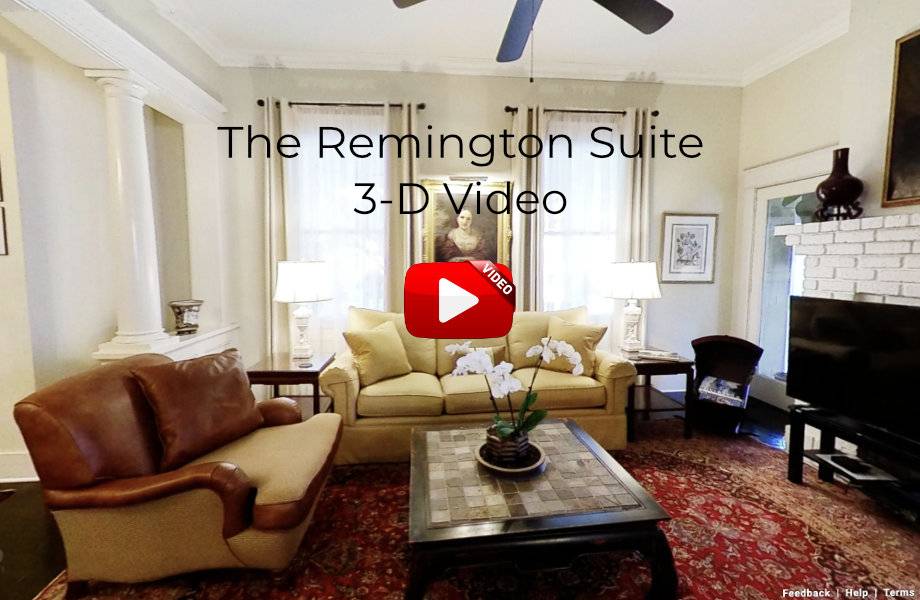 3-D Video Remington Suite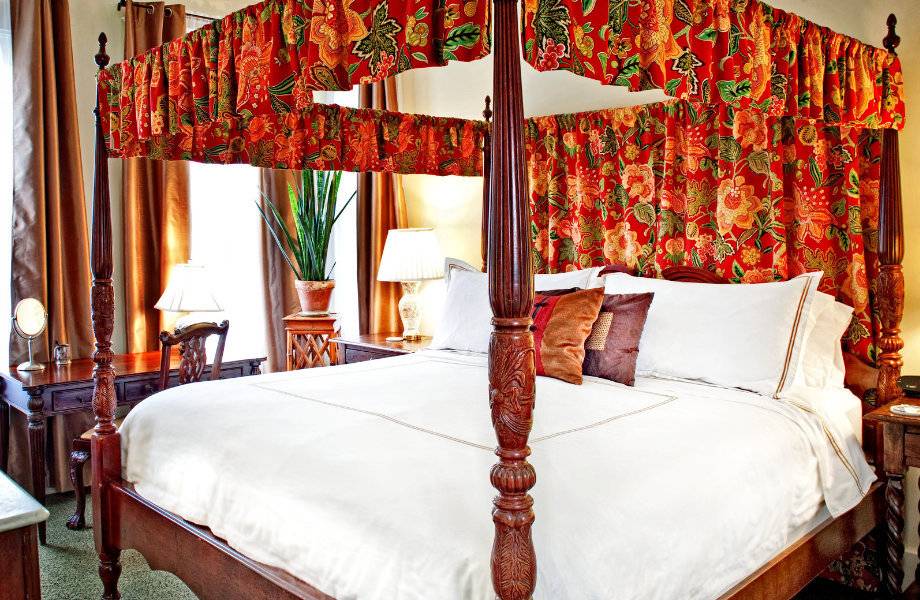 King Bedroom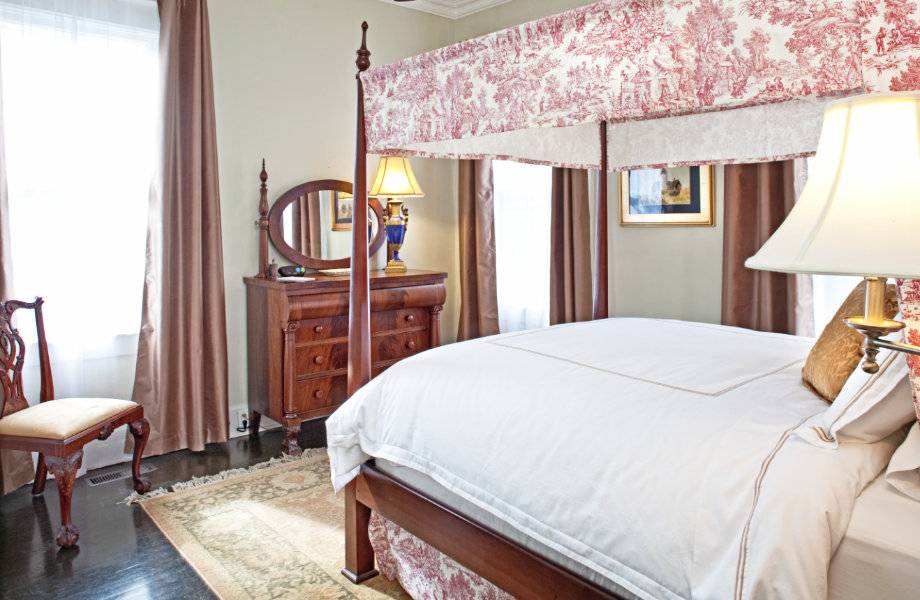 Queen Bedroom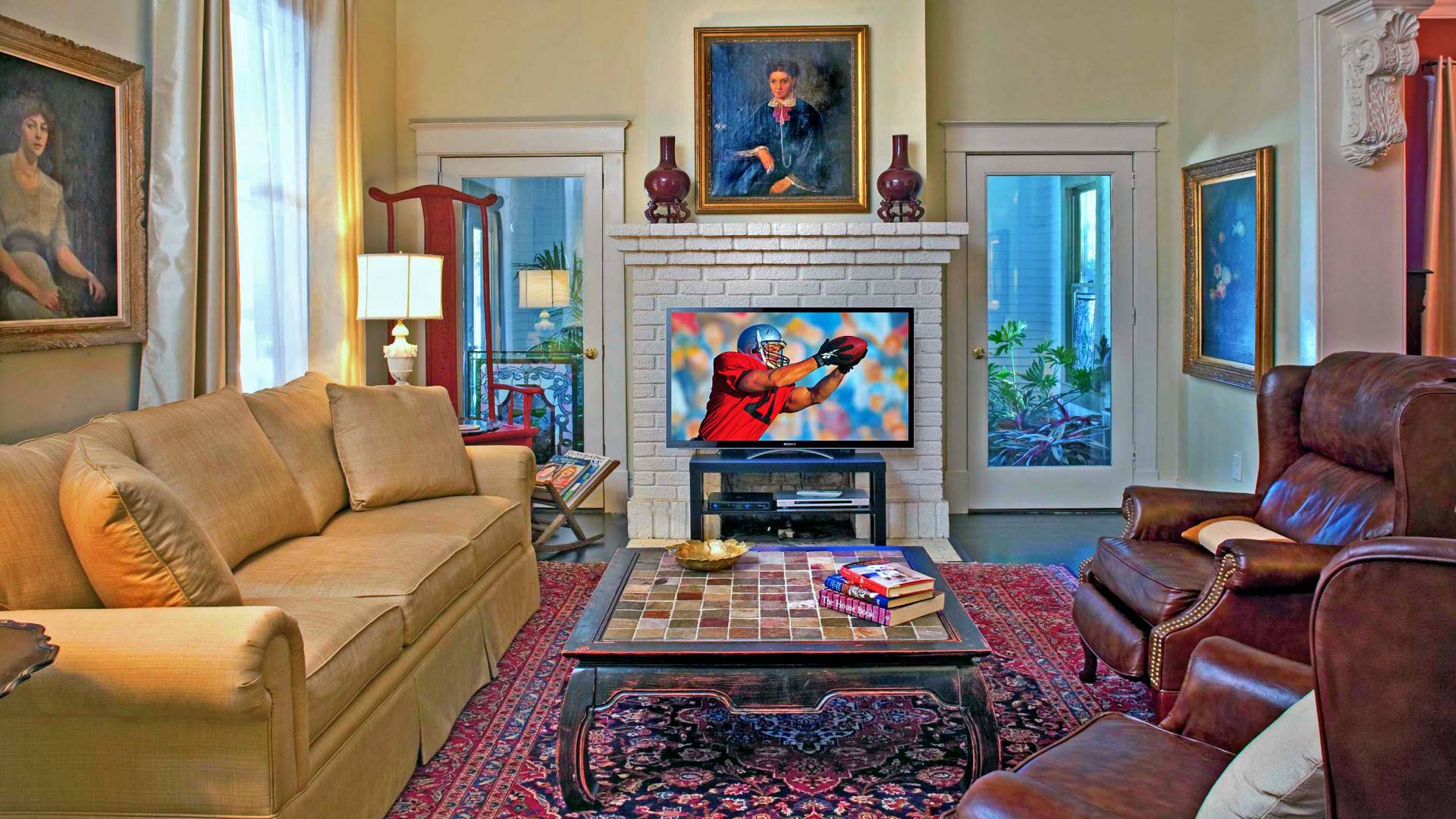 Living Room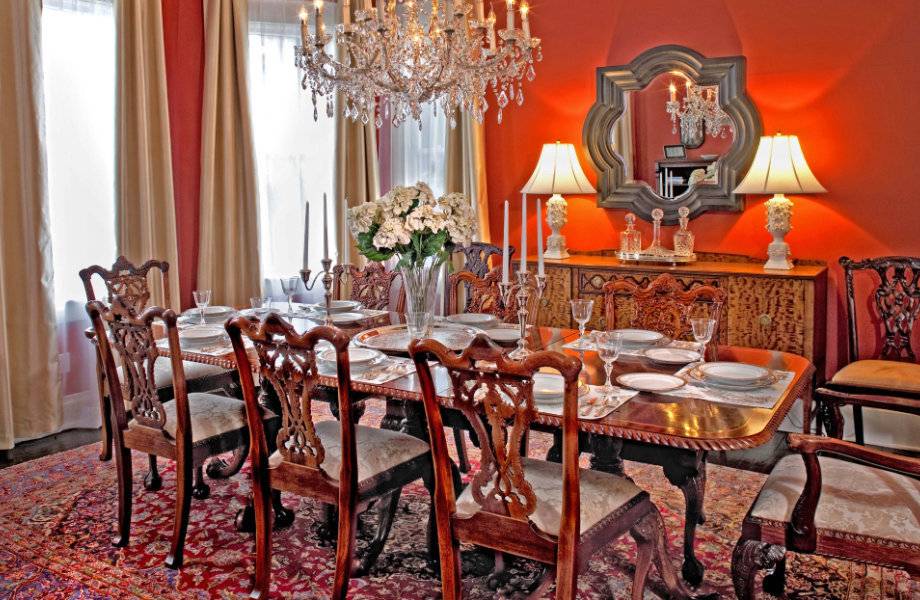 Living Room
Dining Room is for Remington Suite Guests Only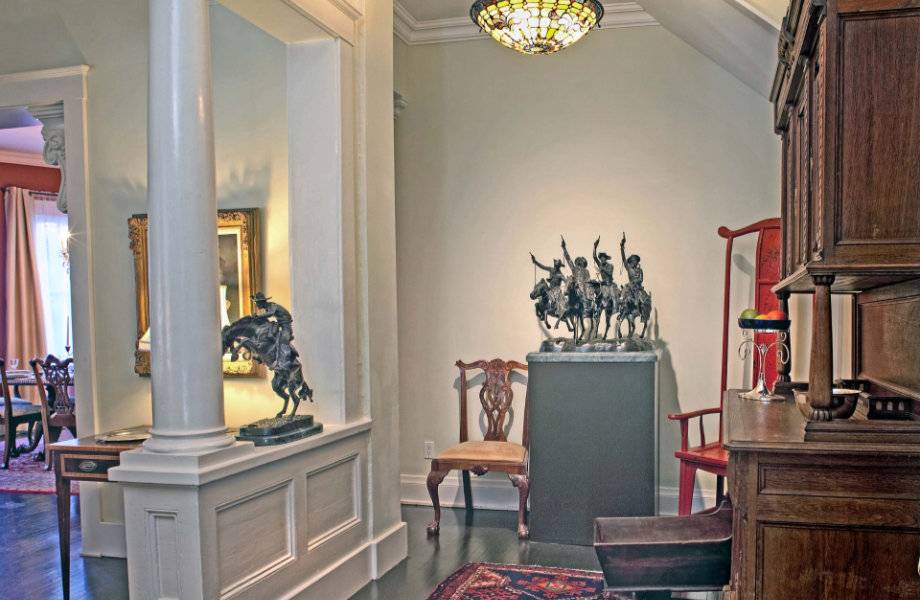 Foyer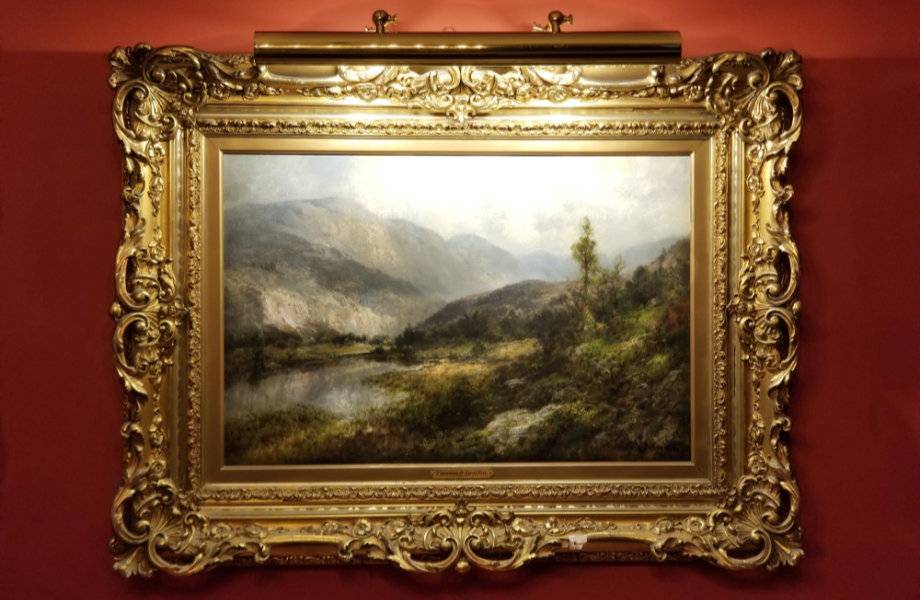 Painting by Thos. B. Griffin
Painting by Thos. B. Griffin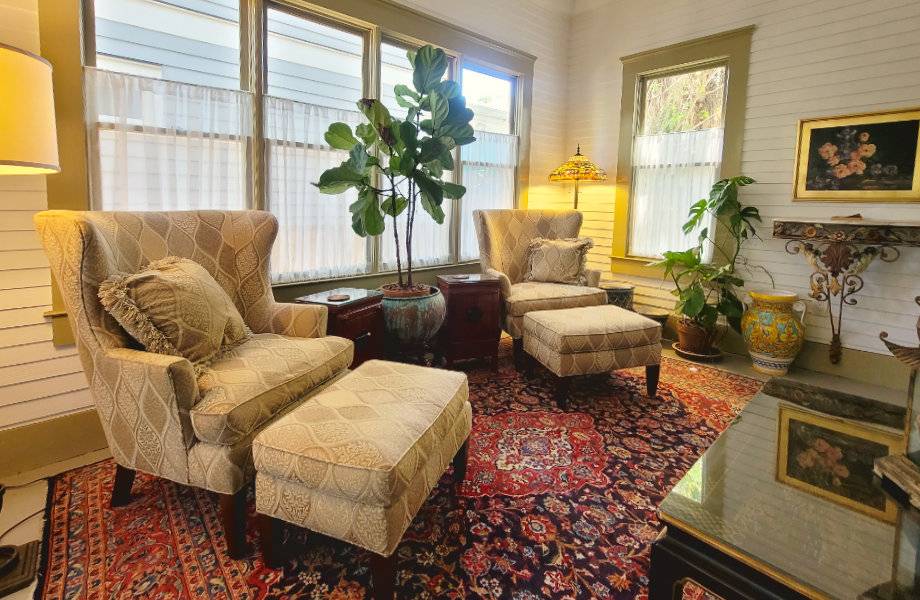 Library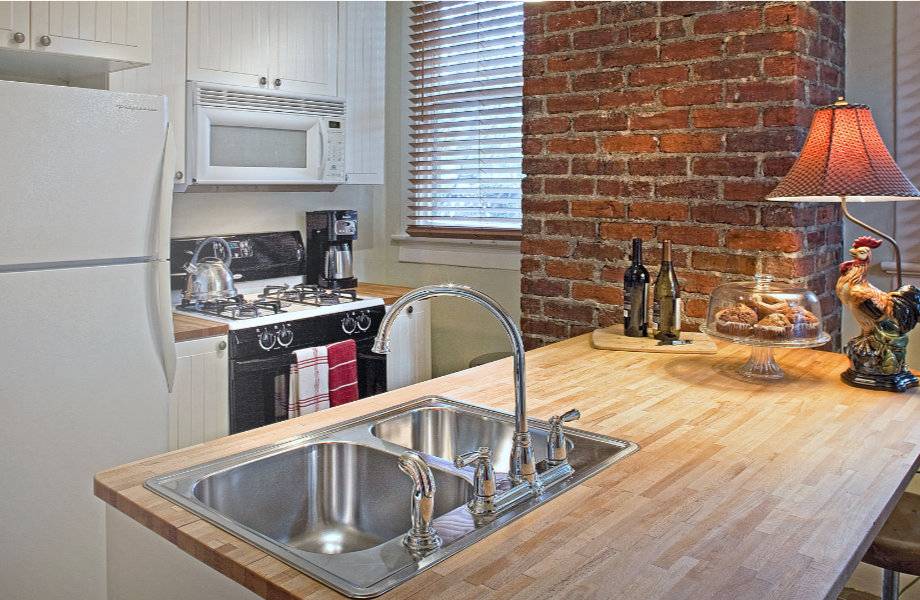 Kitchen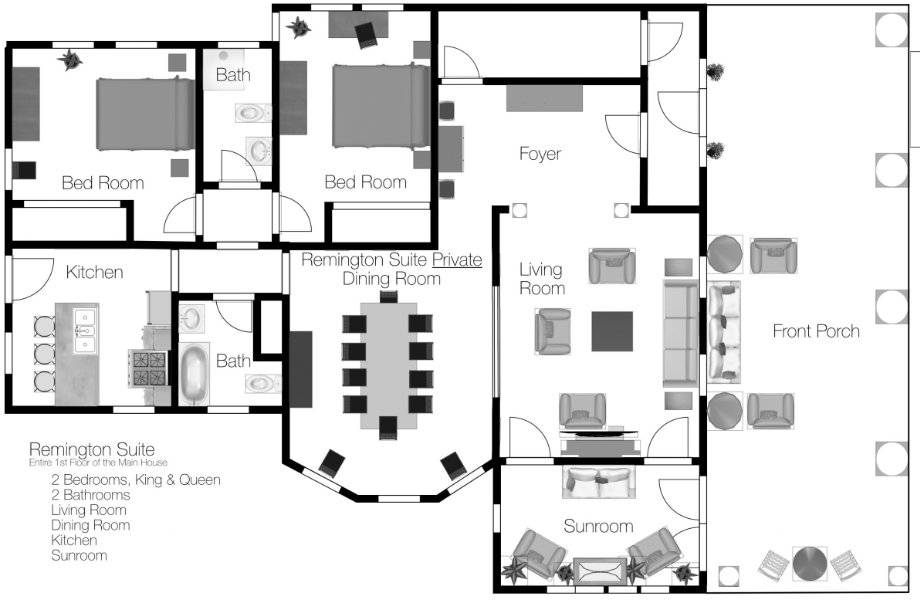 Remington Suite Floor Plan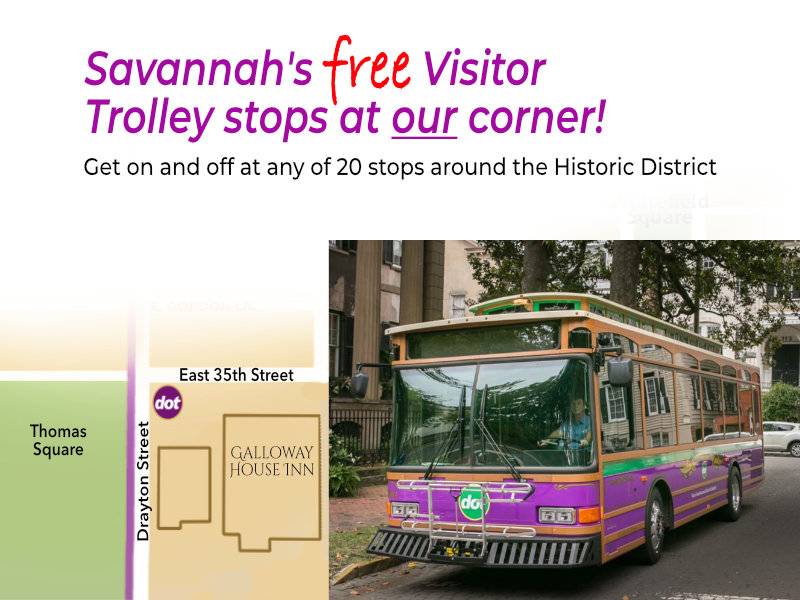 Savannah Free Trolley Stop











Book My Stay
#2 Caroline Suite – One King Bedroom, Living Room, Full Kitchen, and Bath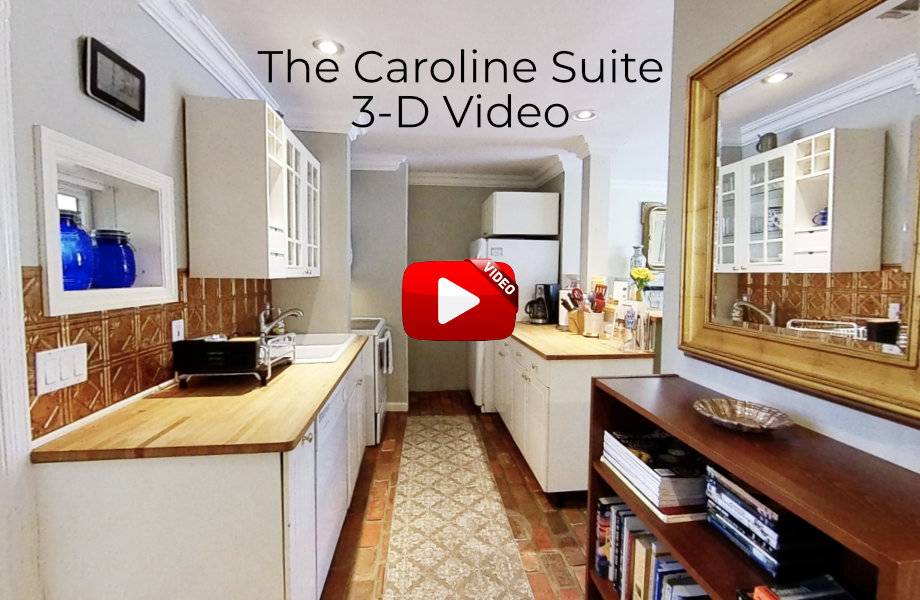 3-D Video Caroline Suite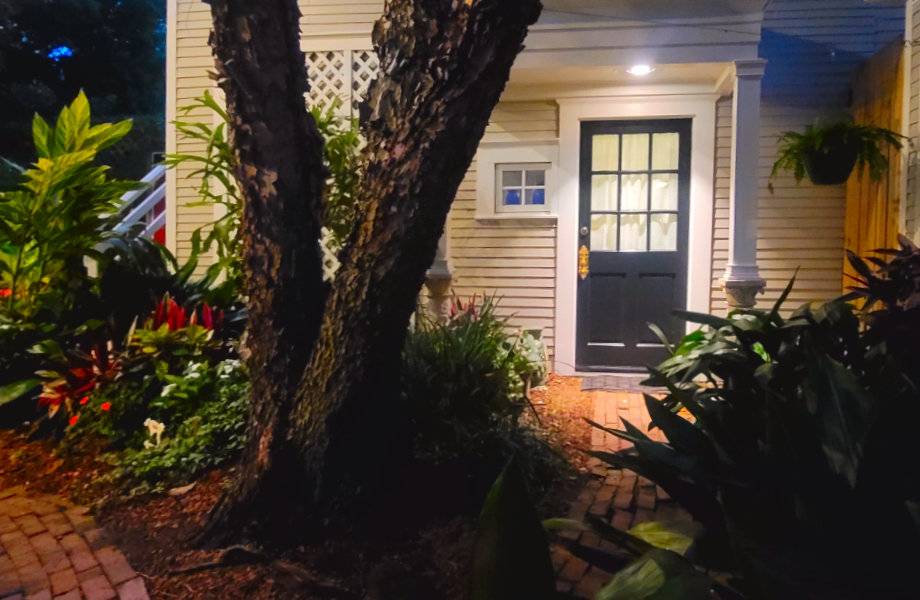 Front Door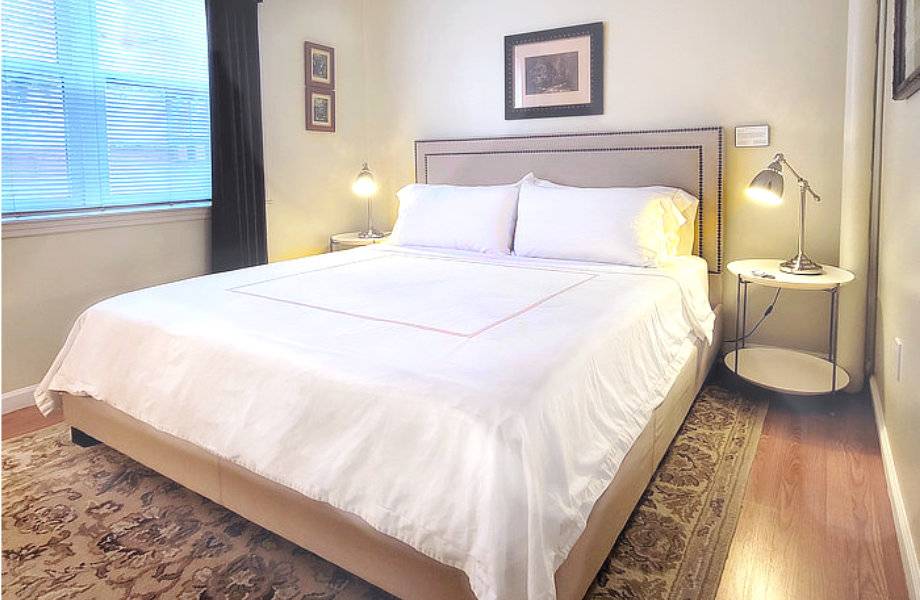 King Bedroom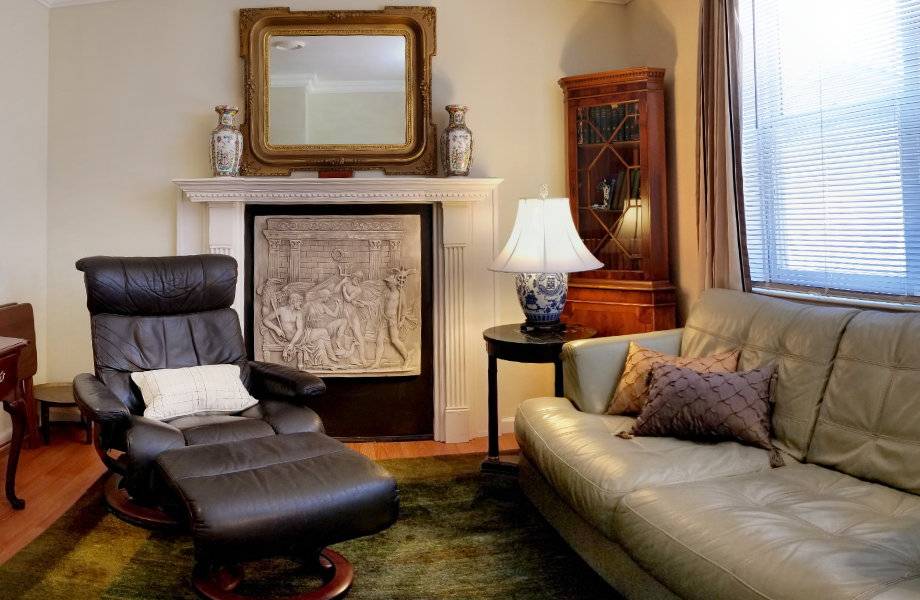 Living Room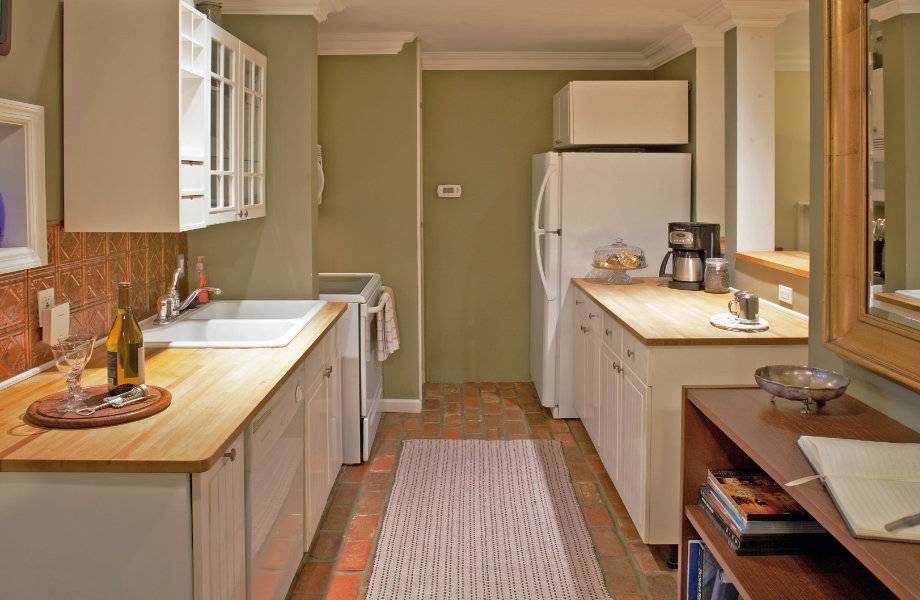 Kitchen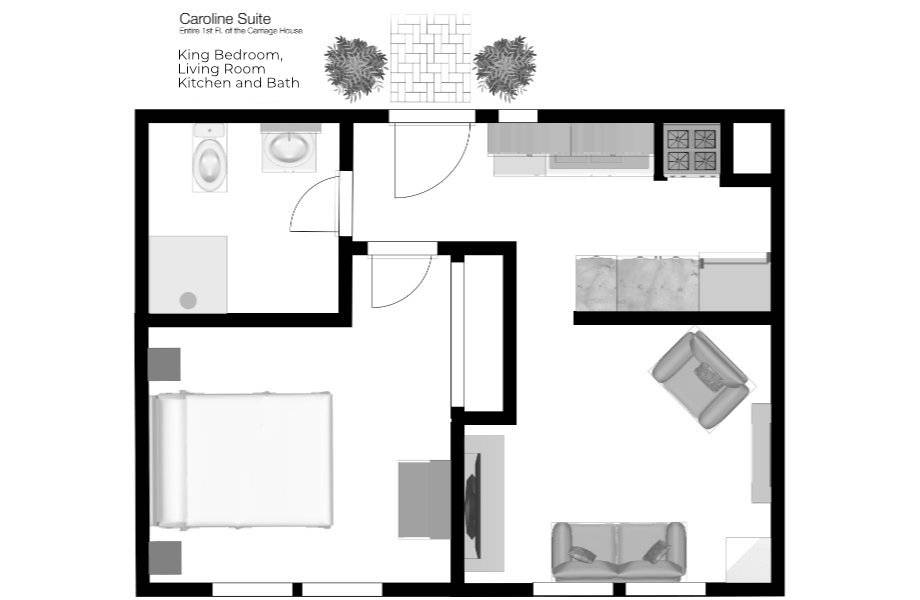 Floor Plan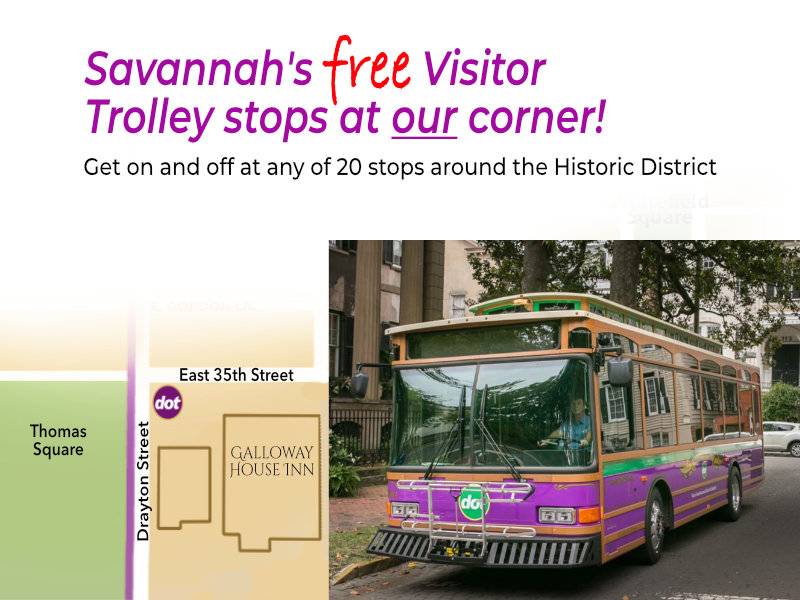 Savannah Free Trolley Stop







Book My Stay
#3 Renwick Suite – One King Bedroom, Living Room, Full Kitchen, and Bath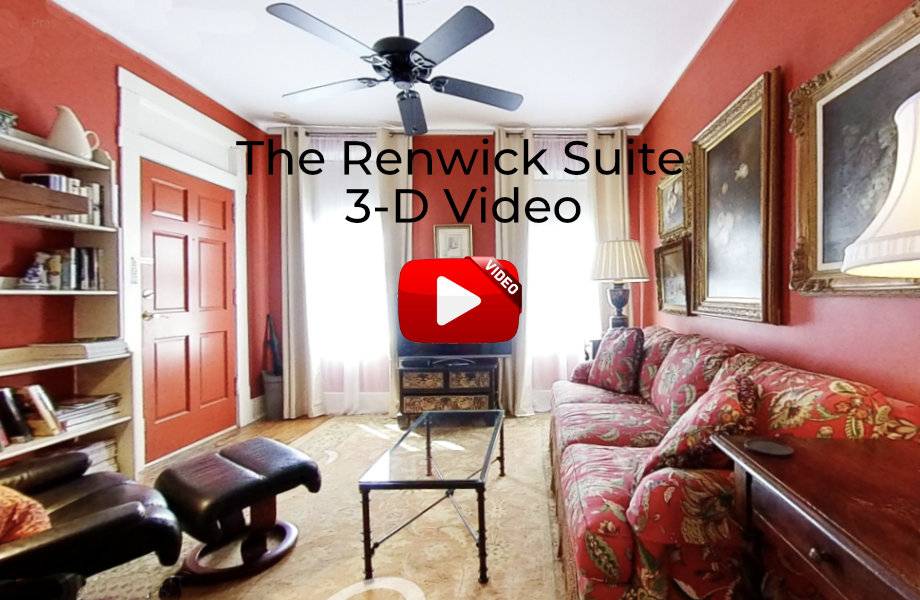 3-D Video Renwick Suite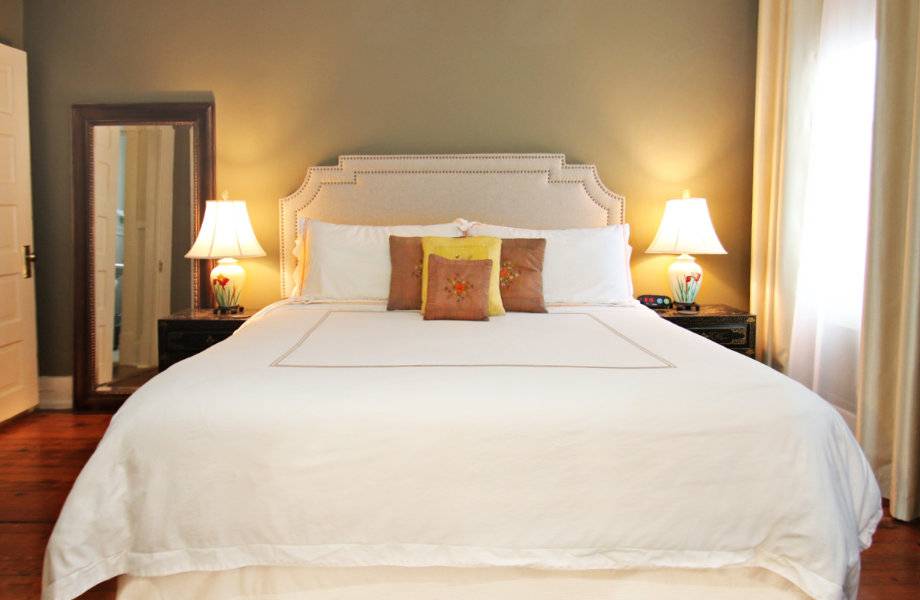 King Bedroom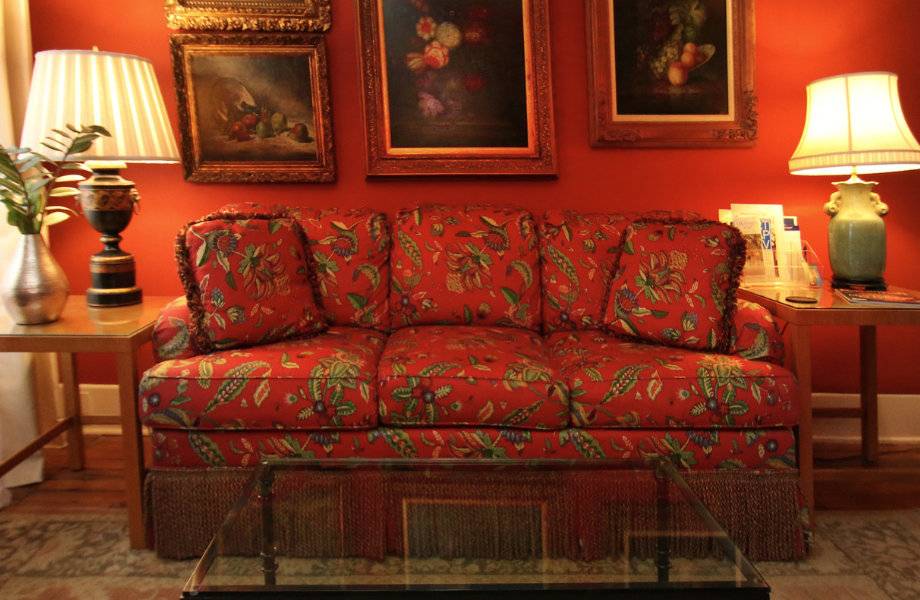 Living Room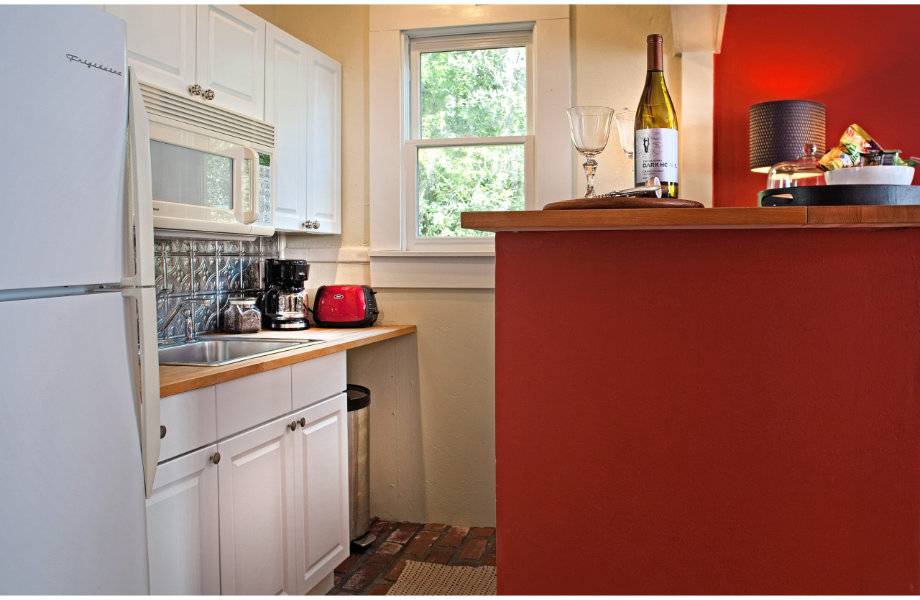 Kitchen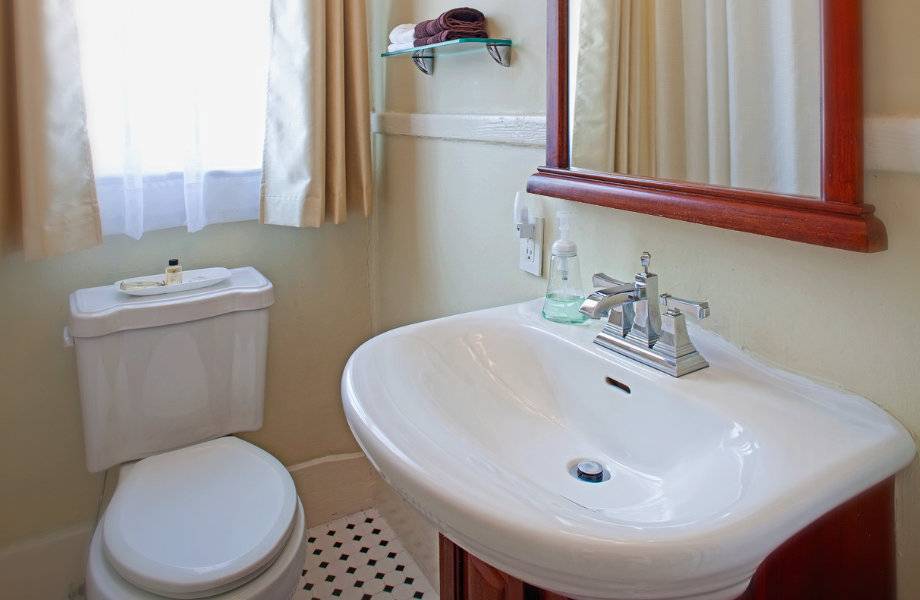 Bath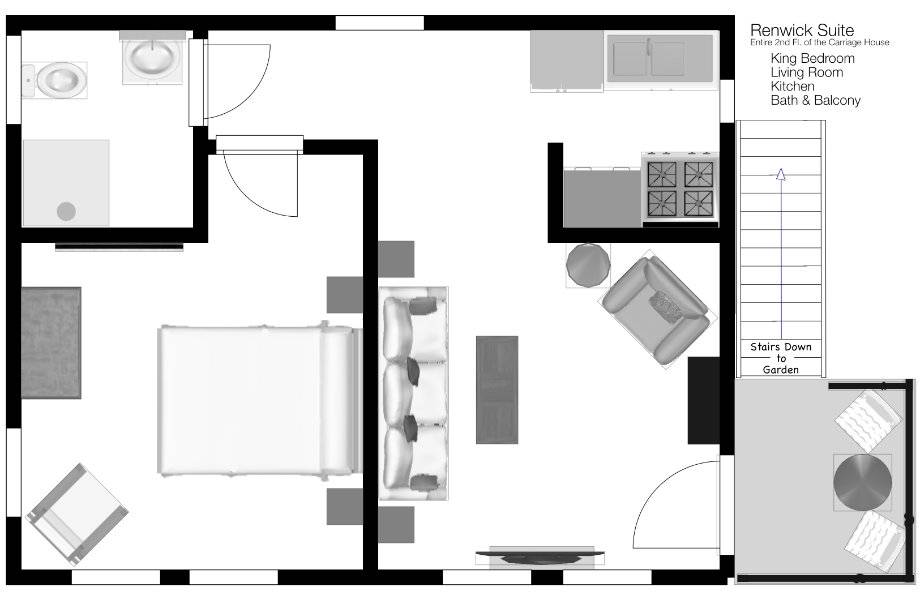 Suite Floor Plan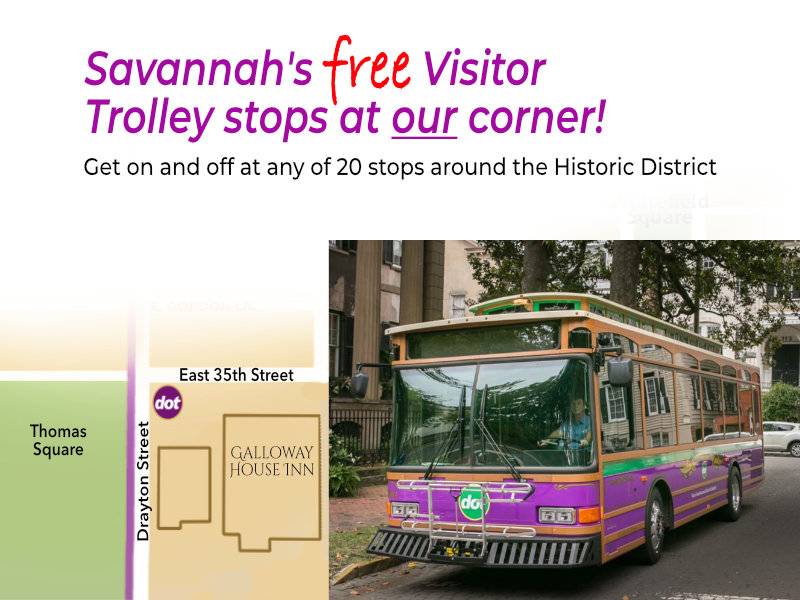 Savannah Free Trolley Stop







Book My Stay
#4 Turner 3rd Fl. Loft Suite – One King Bed, Living Area, Full Kitchen, and Bath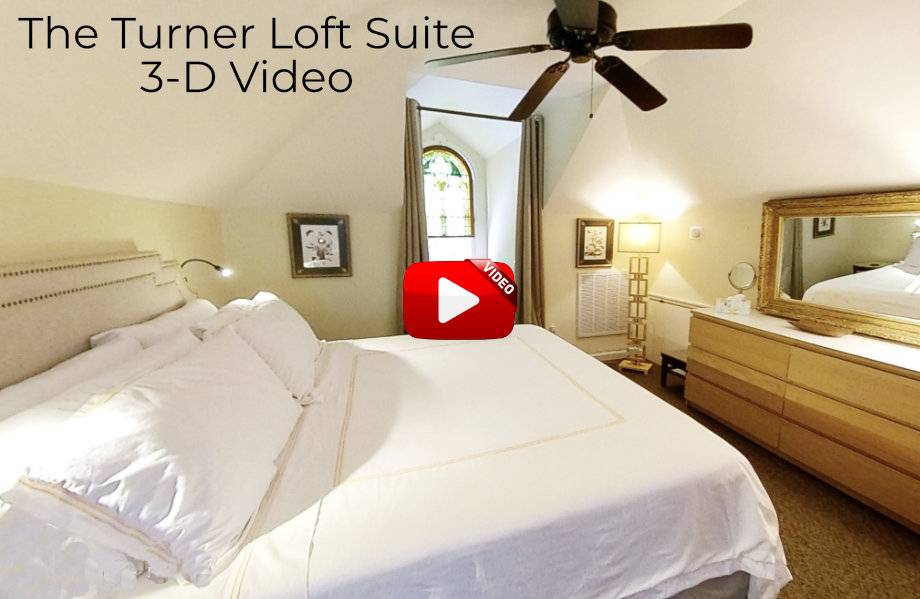 3-D Video Turner Loft Suite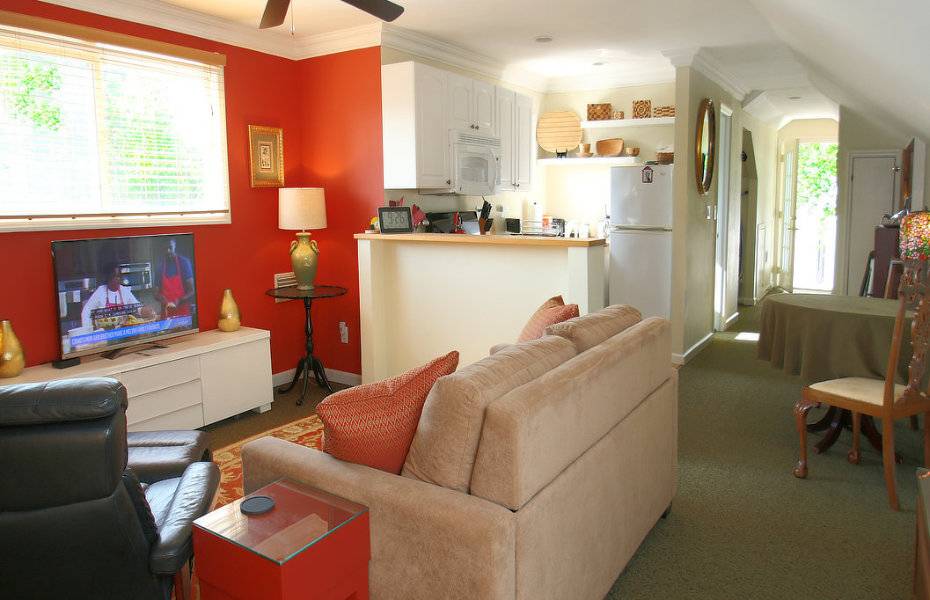 Living Area and Kitchen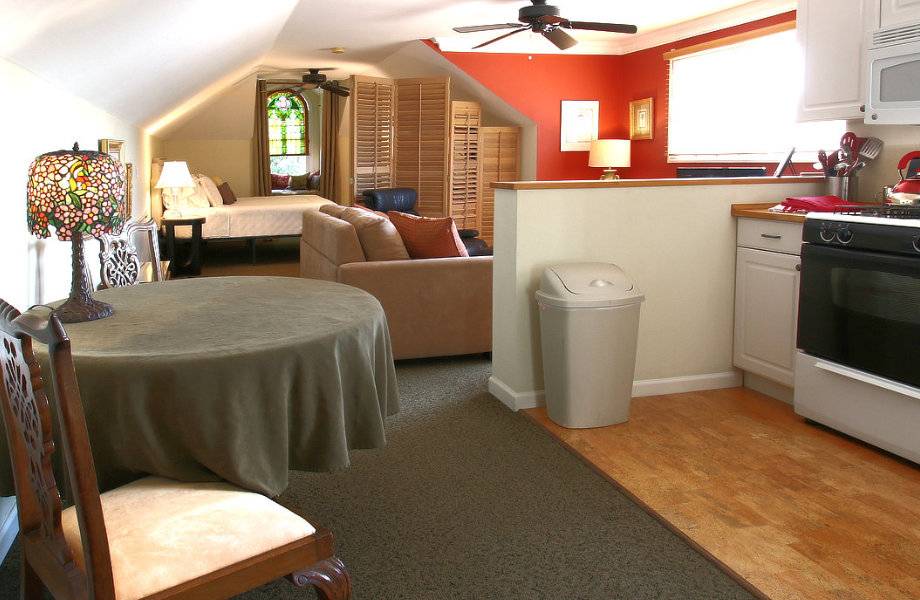 3rd Floor Loft Suite
King Bed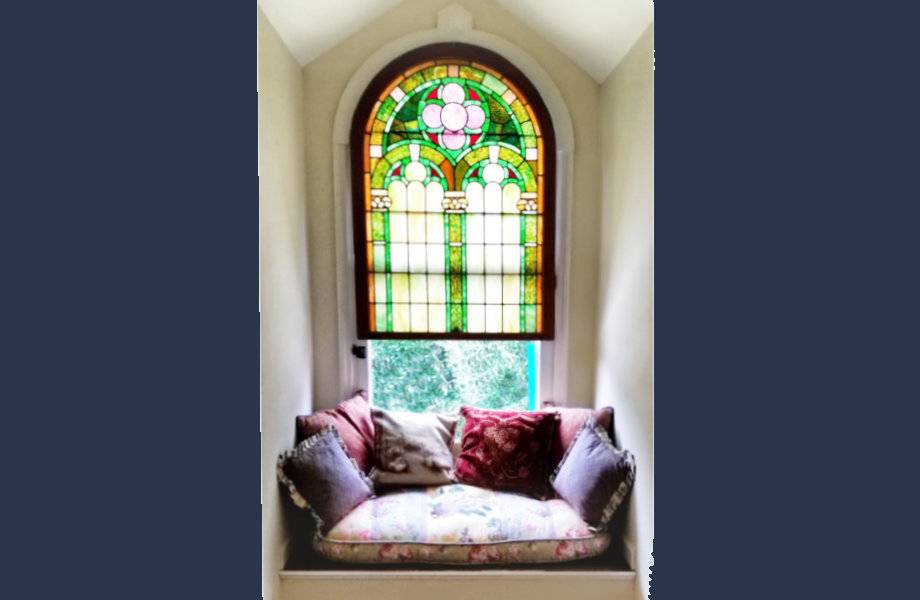 Window Seat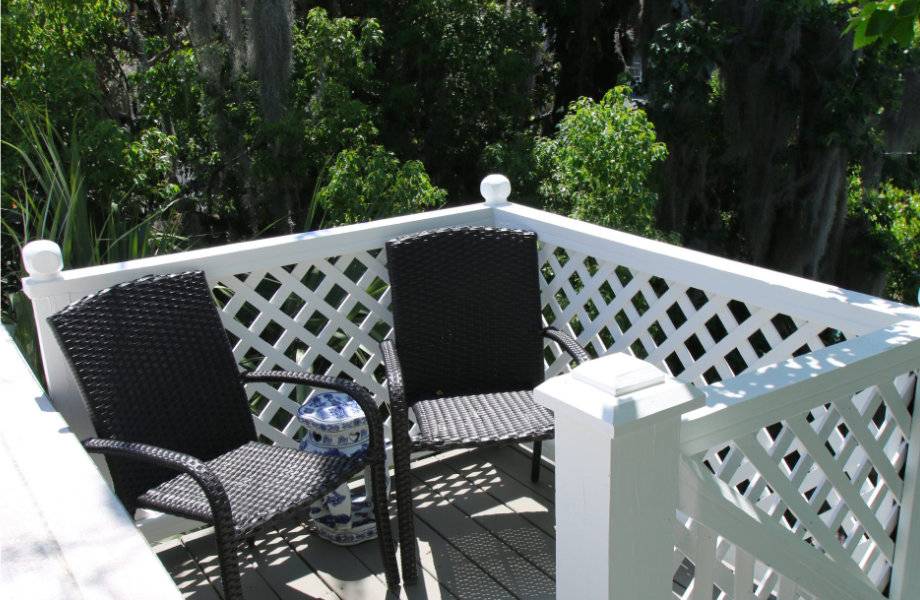 Tree Top Balcony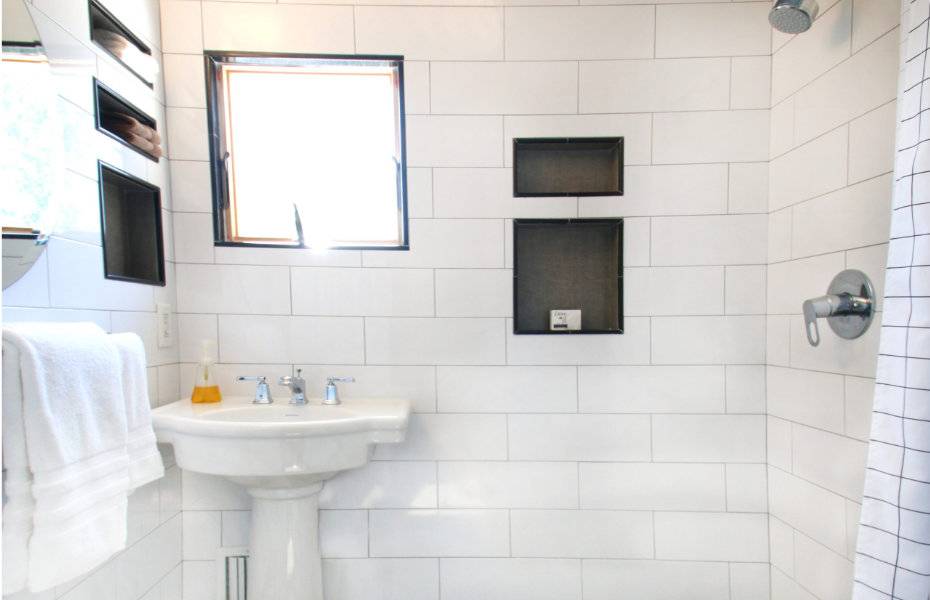 Bath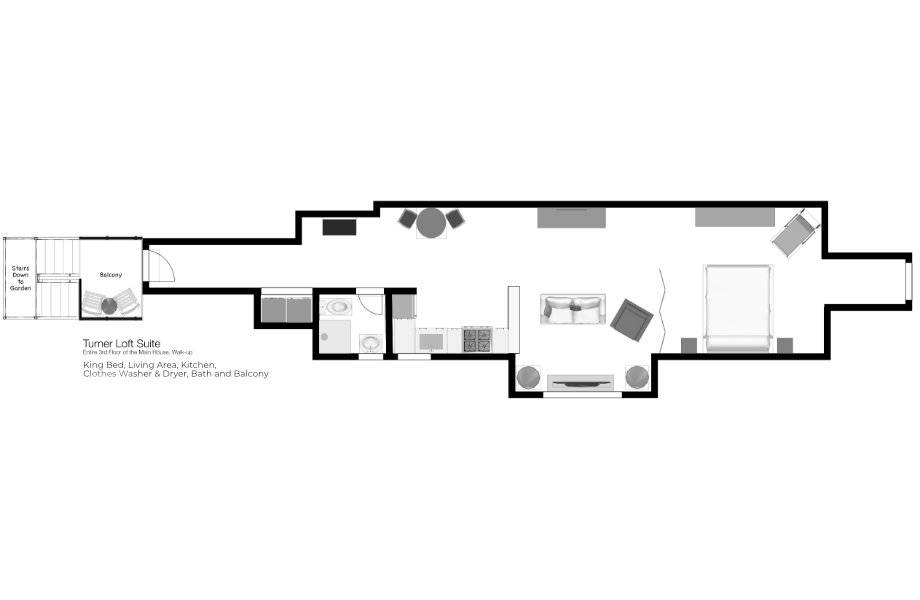 Floor Plan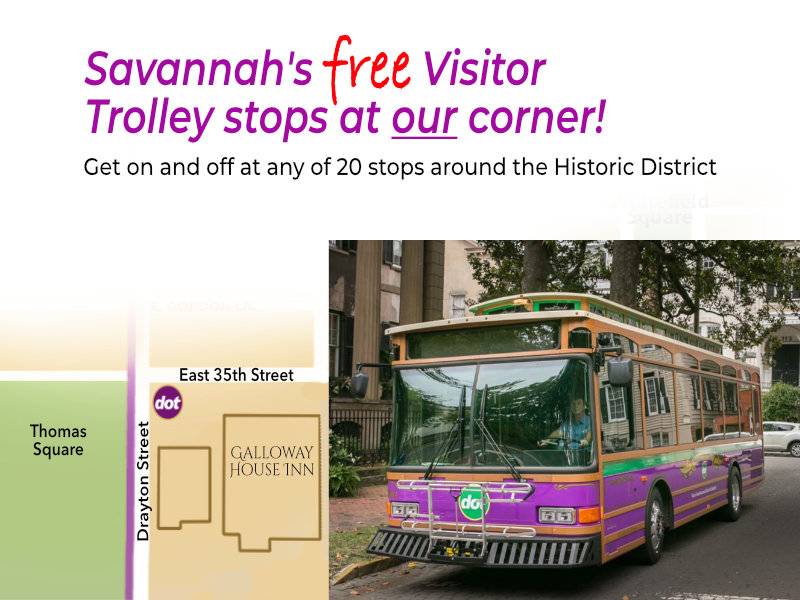 Savannah Free Trolley Stop









Book My Stay

Top 10 Most Haunted Inns in America – #5 The Galloway House Inn, Historic Savannah
---
---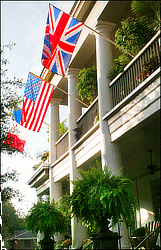 Years ago, the great hotels of the world would fly the flag of a foreign country when an Ambassador, President, King, Queen, or Prime Minister was a guest.
Today we honor every foreign and active-duty U.S Military guest the same way; on this weekend we had a couple from France, a U.S Marine, and newlyweds from England.
We've had guests from 63 nations and every branch of the U.S. Military!
---

We support Ukraine.
---
Your hosts live on the 2nd floor of the main house: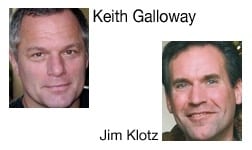 ---
Over the years we've rescued 7 Great Danes, 5 have passed and now we have Emma and Hudson. We understand that not everyone is fond of large dogs, so they are always on a leash with one of us. Emma is 130 pounds, has been blind since birth, and is afraid of strangers. Hudson is 140 pounds and is a puppy at heart.
---